Welcome to the website of Musclefix
Evan Hawkey
Remedial massage therapist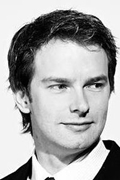 Evan's massage is a blend of firm but broad pressure to get right into muscles without making you jump off the table! He treats all of Musclefix's sponsored athletes and competitors and has helped bring them to success. Evan is an avid windsurfing enthusiast and can be found at the local beaches whenever the wind is up.
Joel Cheston
Remedial massage therapist and sports therapist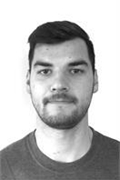 Joel completed his Advanced Diploma in Sports Therapy at The Australian College of Sports Therapy where he gained skills in assessing, treating and managing pain associated with musculoskeletal conditions, which primarily effect movement and mobility. Joel's treatments include a range of modalities involving therapeutic, deep tissue and myofascial release, positional and active release, tripper point therapy, Muscle Energy Techniques (MET) and joint mobilisation.
17 King Street, Hampton East
Monday

Tuesday

Wednesday

Thursday

Friday

Saturday

Sunday

9:00am - 7:00pm

9:00am - 7:00pm

9:00am - 7:00pm

9:00am - 6:00pm

9:00am - 7:00pm

10:00am - 4:00pm

10:00am - 3:00pm